Skip to Content
Cheyenne Mountain Colorado Springs, A Dolce Resort is committed to taking measures to enhance cleanliness and safety for our team members and guests. The following health and safety protocols were developed in accordance with CDC guidelines and other hotel industry best practices. It is anticipated that these protocols may evolve as needed to continue to reflect the recommendations of federal, state, and local health authorities.

In order to help ensure the health and safety of our guests and team members, please read and acknowledge your understanding and acceptance of the important information below regarding your stay: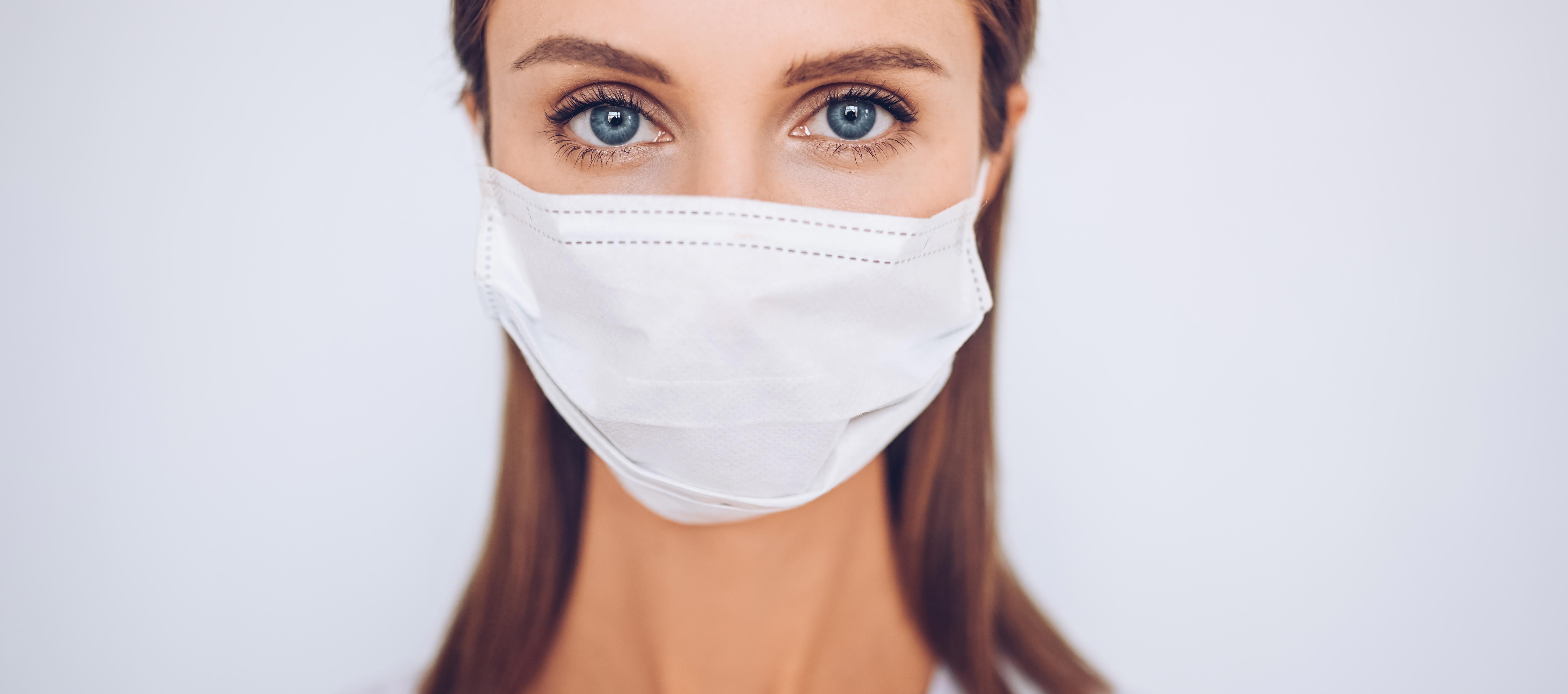 Face Masks Are ENCOURAGED
In light of the U.S. Centers for Disease Control and Prevention's (CDC) recommendation that fully vaccinated individuals no longer need to wear a face covering in most settings – except where required by state, local and other laws – Wyndham Hotels & Resorts is updating its face covering policy for its U.S. hotels, effective Monday, May 24, 2021.
Policy Updates:
• For Guests: While we encourage all hotel guests to wear face coverings in public areas when social distancing is not feasible, guests who are fully vaccinated will not be required to do so unless mandated by local law. We are not asking hotels to require or request proof of the guest's vaccination status. Unvaccinated guests should wear face-coverings and practice physical distancing at all times in public settings.
These changes take into account direct feedback we've collected from stakeholders as well as the latest CDC guidance and AHLA's revised "Safe Stay" guidelines.

We will continue to monitor the situation and adapt our policies further as needed. We will communicate all changes to guests through our brand websites, call centers, reservation confirmation emails, OTAs and other guest-facing channels.
FAQs:

Please refer to these FAQs regarding Wyndham's updated face covering policy for U.S. hotels.
What Are We Doing to be COVID Safe?
In order to meet the new health and safety challenges presented by COVID-19, Wyndham Hotels and Resorts has implemented our 'Count on Us' initiative. In partnership with Ecolab, a Global leader with nearly 100 years of experience in water, hygiene, and infection prevention technologies and services, all Wyndham Hotels and Resorts have implemented as a brand standard the use of Ecolab's EPA-approved disinfectant products in all hotel guestrooms and public spaces.
Please click HERE for details on Wyndham's Count on Us Initiative.
What Are Our Expectations of Our Guests?
No guest within your traveling group is presently suffering from, and has not in the previous 14 days suffered from, any symptoms of COVID-19, including fever, cough, or shortness of breath, nor to your knowledge been in contact with anyone confirmed to have COVID-19 in the 14 days prior to arrival at the hotel.
If you or any member of your traveling group begin to display symptoms of COVID-19 during your stay, you will immediately notify hotel management and seek medical attention.
Only registered guests, country club members, and guests of both are allowed on resort property and in guest rooms.
All guests must follow the direction of hotel management and team members when given health and safety instructions.
In addition, during your stay we ask all guests to observe appropriate health hygiene and social distancing measures, including:
Sneezing and coughing into one's elbow;
Refraining from shaking hands or engaging in any unnecessary physical contact with other guests or team members; and
Washing hands often with soap and warm water for at least 20 seconds and using at least 60% alcohol-based hand sanitizer if soap and water is unavailable.
All guests must maintain at least 6 feet social distancing from other traveling groups while on property, including the pool, fitness center, restaurants, and all other public areas.
Seating in all public spaces shall allow at least 6 feet of separation and may be subject to occupancy restrictions in order to achieve appropriate social distancing.
Groups should not congregate in any public areas of the hotel, and will be asked to disperse if necessary.
Elevators are limited to occupancy by 2 people or 1 traveling group at a time.
Available Amenities
Adventure Travel
Adventure Travel is available with strict social distancing requirements as outlined by each vendor and their county guidelines and variances. Learn more HERE.
Alluvia Spa & Wellness Retreat
Open Daily from 10:00 AM - 6:00 PM
Advanced Reservations Recommended & Based on Availability
Please call (719) 538-4071 to schedule your appointment.
Aquatics Center
Open Daily
Sunday - Thursday, 10:00 AM - 7:00 PM
Friday - Saturday, 10:00 AM - 8:00 PM
All pools & beach are open weather permitting.
Resort Pool & Hot Tub
Open Daily from 8:00 AM - 8:00 PM
Fitness & Tennis Center
Open Daily
Saturday - Sunday, 7:00 AM - 7:00 PM
Monday - Thursday, 5:00 AM - 9:00 PM
Friday, 5:00 AM - 8:00 PM
Tennis/Pickleball court availability starts at 6:30 AM daily.
Please call (719) 538-4085 to inquire about availability.
Golf
Open Daily from 7:00 AM - 6:30 PM
Our 18-Hole Pete Dye Golf Course and our Golf Shop are open based on availability, with social distancing recommendations. Club and cart rentals are available.
Please call (719) 538-4095 to schedule a tee time.
Housekeeping
Housekeeping will tidy the room daily, including removing trash, replacing towels, and refreshing coffee and tea. Beds will only be changed or needed upon request. Full service will only be performed after checkout. We request guests vacate the room during any requested service for the safety of both guests and associates.
In-Room Amenities
All in-room amenities are available in the room except for: bathrobes, reading material, and ceramic cups (disposable cups will be used in their place). Ice machines are available in designated areas.
Baggage Assistance & Storage
Available upon request and based on availability.

Tennis
The tennis courts are available for guests first come first serve, guests are to check in at the Fitness Center. Private lessons can be scheduled in advance. We recommend bringing your own racquets and balls but these are available if needed.
Please call (719) 538-4085 to inquire about availability.
Resort Dining
Elevations Eats + Drinks is open evenings from 4:00 PM - 10:00 PM (11:00 PM on Fridays and Saturdays)
Gates Grille is open for Breakfast, Lunch, and Dinner from 7:00 AM - 9:00 PM
Mountain View Restaurant is only open for Breakfast Buffet on Saturdays and Sundays 7:00 AM - 11:00 AM
In-room Dining is available to order daily from 7:00 AM - 9:00 PM (10:00 PM on Fridays and Saturdays)
The General Store (serving Starbucks coffee) is open daily from 6:30 AM - 9:00 PM
Other Snack Bars are found across the resort for your convenience.
Available Restaurants
Available dining outlets are open as follows:
Daily from 7:00 AM - 9:00 PM
Sunday-Thursday, 4:00 PM - 10:00 PM
Friday-Saturday, 4:00 PM - 11:00 PM
Breakfast Buffet open Saturday-Sunday, 7:00 AM - 11:00 AM
The General Store
Daily from 6:30 AM - 9:00 PM
In-Room Dining (Contactless Delivery ONLY)
Sunday-Thursday 7:00 AM - 9:00 PM
Friday-Saturday 7:00 AM - 10:00 PM
Temporarily Unavailable Amenities
Airport Shuttle Services
Bathrobes, Reading Material, and Ceramic Cups in Guest Rooms
Dry Cleaning & Laundry Services
Things may change going forward, but one thing that will not change is our commitment to provide you and your family with grand service and a safe and secure stay. The entire team at Cheyenne Mountain Resort looks forward to welcoming you back to our hotel.

Sincerely,

Andrew Stegen
General Manager